Record all operating data and information of your technical systems and evaluate them - with WARIOS®reports.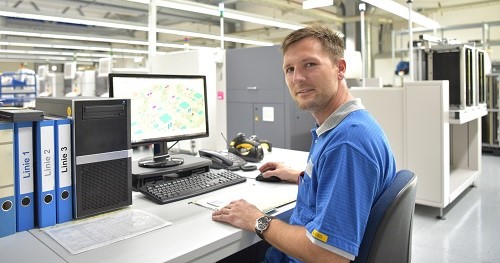 Create data collection screens for your employees or any number of reports in the form of daily, monthly and annual reports.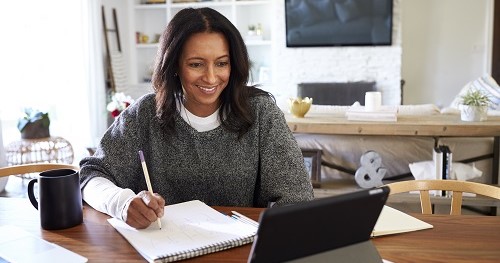 Let WARIOS®reports routinely generate reports based on your current data set and according to your specifications.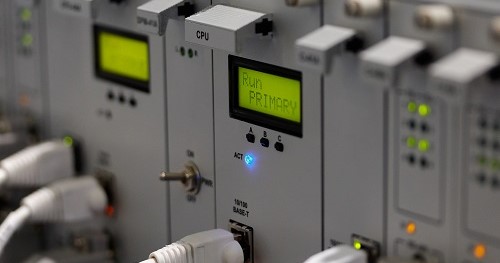 Connect WARIOS®reports to your Scada system and benefit from automatic data acquisition and transfer to your reports.
Key Features
Overview
WARIOS®reports
Web application
Our data collection and reporting software is a web application and can be accessed via current browsers in a platform-independent manner. This also means that installation on the clients is no longer necessary. With WARIOS®reports we enable you to effectively combine all data and information of your plants and thus create a sound basis for your assessment and evaluation processes.
Diagrams
Using the variables you define, you can create different diagrams in WARIOS®reports. With our OPC coupling, the values alternatively come directly and without further manual input from your SCADA system.
Editor
With the editor implemented in WARIOS®reports, you can create data entry masks completely freely and without programming knowledge, specify value parameters, define multi-level plausibility features or link online variables with data points.
E-mail
A comprehensive notification system is implemented in WARIOS®reports. This is not only able to routinely send you and / or others the evaluations you require by email, but can also send automated messages when parameters are exceeded or not reached.
Data acquisition
Our long-term archiving system not only provides you with your extensive data for evaluation thanks to our highly efficient client-server structure, but also enables you to record data extremely flexibly. You can independently design, modify and organize them in containers depending on the desired data depth.
WARIOS®reports

can do much more.

Apply for your demo project now!
App application
Work Mobile!
Of course, we have also implemented the option of mobile data collection in WARIOS®reports. This way, your employees can enter the data directly and online and do not have to write it down temporarily (analog) and then transfer it (digitally). With our editor you define the scope of mobile data collection.
Download the app now and secure access!
Export
With our report editor you define the scope of the export of the data series defined in WARIOS®reports and generate an output to Microsoft Excel. You can access an unlimited number of parameters and in the form of daily, monthly and annual reports.
Templates
Design your own reports at will and to any extent and import them as templates into WARIOS®reports. Retrieve your current data using the template you created earlier – or have it delivered to you as an email from the system.
Reports
Within your report, you can refer to appropriate variables as placeholders for your outputs or data series. Would you also like to use diagrams or other evaluation options in your self-created reports – you determine the scope!
Open Platform Communications
OPC connection
WARIOS®opc
Time-related intervals are not everything! Couple WARIOS®reports with your SCADA systems and benefit from runtime and / or interval-based maintenance. Our program for reading this information e.g. via OPC/DA or OPC/UA can be executed as console program, background process or Windows service. Within customizing you get access to all variables of your controls. Also take advantage of our event-based maintenance orders, which can be configured with coupling to your SCADA system.
Configuration
Within customizing you get access to all variables of your controls. Here you can even define plain text names of your process automation variables and reuse them in WARIOS®reports as well as in WARIOS®cmms. Of course, you can also use us as a service provider.
Apply now for your demo project for
WARIOS®reports

!
Stay up to date
Information for you
Reports Release Notes
We are constantly working to improve our software and make it as intuitive to use as possible. In doing so, we take note of customer opinions and stay up to date. Here you will find all the latest features and fixes.
The Reports Manual
Even though our support team will assist you with any question and nothing will be left unresolved, using a manual is a good solution to internalize content and quickly clarify recurring issues.