WARIOS®cmms is a software for the planning, execution and documentation of maintenance and repair measures.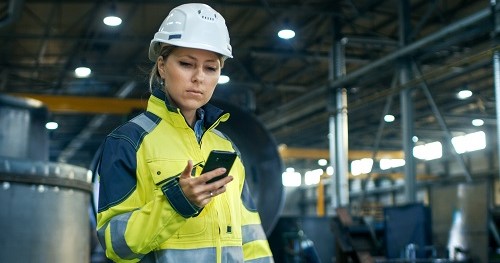 The system can be used for the planning, organization and execution of maintenance and servicing measures for plants in water management, combustion and industrial plants as well as medical technology.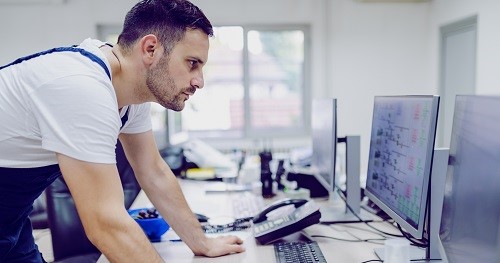 Maintenance, inspections and repairs are planned and monitored on an order-oriented basis.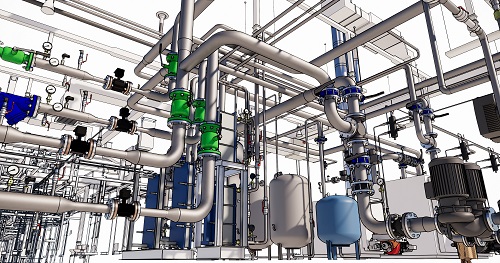 In addition, the system can already be used as a foundation for the Industry 4.0 revolution and for Building Information Modeling (BIM).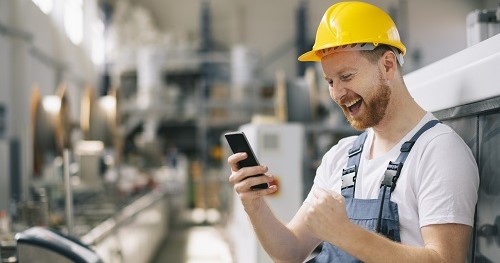 With WARIOS®cmms you can even digitally integrate your subcontractors into your workflows.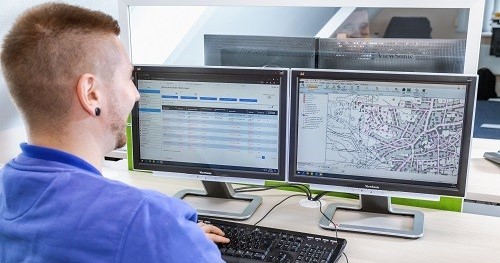 WARIOS is one of the few CMMS which, by integrating geographic information systems, takes spatial references for service objects and service units into account during planning if necessary.
Key Features
Overview
WARIOS®cmms
Order management
When is which maintenance due in a timely manner?
When were orders assigned to subcontractors or tasks assigned to employees and to what extent?
From whom were orders processed?
Everything at a glance!
Inspection form
Do you need cross-aggregate processing lists or routing slips? With our software system, you can create them yourself and make them available to your colleagues with the help of our app.
GIS integration
Especially for large-scale plants and networks, WARIOS®cmmsoffers interactive coupling with geographic information systems. Here, not only the display of necessary maintenance or accumulated faults takes place directly in the card material. This also gives you the opportunity to design your plans directly from the GIS, taking spatial relationships into account.
Statistics
WARIOS®cmmscontains a comprehensive package of ready-made statistics. These concern not only the maintenance services performed, but also the accumulated fault messages. As a result, they can further optimize your planning. Furthermore, it is possible to configure user-defined statistics.
Dynamic services
In addition to using time intervals or runtimes to set maintenance orders, it is also possible to have WARIOS®cmmscreate event-oriented maintenance orders automatically. These are then transferred – also automatically – to the order management system. You can freely define event-oriented maintenance orders yourself using a set of rules stored in our system.
Monetary recording
Within WARIOS®cmms you can create cost centers and assign them to individual employees or entire teams. This results in extensive possibilities for monetary controlling including corresponding evaluation options. In addition, interfaces to various ERP systems are available.
Calendar related planning
All orders are planned in terms of time and resources and displayed in a calendar. WARIOS®cmms independently identifies corresponding conflicts during the scheduling of work orders and provides tools to ensure optimal organization.
Documentation
Of course, you and your employees can also access the manufacturer documentation for the individual service objects via the front end. Like all functions in WARIOS®cmms, this is also multilingual. In addition, a comprehensive central object library is already available for retrieval upon delivery. This means that if a specific service object has already been created once in another project in WARIOS®cmms, the manufacturer documentation and the information on required services can be transferred.
Services Planning and monitoring
With the help of our service display, you not only receive detailed information about the type and scope of necessary maintenance work, but can also define interdependent services here. Of course, taking into account different time intervals or durations. The individual services can be assigned to predefined teams or individuals. The maintenance personnel retrieve these via the smartphone and confirm the work performed in real time after the service.
Free input mask
If the already included data fields are not sufficient for your use case, you can make any extensions at any time and configure them independently.
Resources
In addition to aggregates and objects, you can also use our software to manage resources such as vehicles, tools, etc., and in turn assign maintenance and inspections to them.
Room cluster
In addition to full integration in geographic information systems, you can alternatively use WARIOS®cmms to create spatial clusters based on factual information. This means that spatial relationships are taken into account when planning maintenance orders. Based on these, routes can be optimized, thus minimizing the effort required for approach and setup times.
Formation of service teams
Maintenance orders in WARIOS®cmms are usually issued to specific persons, who are thus responsible for task processing. In practice, however, the procedure of assigning tasks to groups of people rather than to individuals has proved successful. Each member of this group can then follow and edit the team's tasks via their user-based account. This is also supported by our software system.
WARIOS®cmms

can do much more.

Learn more and apply for your demo project now!
App application
Work Mobile!
App integration
Have access to your data at any time and from anywhere. Document maintenance and servicing measures directly on site. Check instructions for action or manufacturer documentation directly on the object.
Object representation
Give your employees the opportunity to directly request information about the condition of the object. Maintenance personnel also receive all necessary information on the services to be performed via the integrated app and can enter comments on all services.
Navigation
Navigate directly to your maintenance objects using Google Maps. With this functionality, you support not only new employees, but also non-locals from centralized teams or subcontractors.
Safeguarding solo work
Safeguard your colleagues who work alone. Fully integrated, both in the WARIOS® app and in the web front-end. By transmitting the exact location of your employee in the event of an emergency, you can not only initiate assistance measures, but also support them.
Inspection form
With the routing slip management in WARIOS®cmms, it is possible to provide service personnel with routing slips and inspection reports independently configured by you via the smartphone. Create the basis of your maintenance documentation with this!
Historical illustration
With our mobile historical map, you have direct access to the entire history of your aggregates – showing all maintenance and repair work as well as the notes and comments entered by service personnel during previous services!
Download the app now and secure access!
Included warehouse management
With the warehouse management implemented in WARIOS|cmms you book your stocks of consumables based on the services performed – automatically. Manage different warehouses and storage locations.
Everything at a glance!
Track your inventory levels and perform physical inventories. See at a glance which items have fallen below reorder points or are out of stock – all in real time linked to your maintenance activities.
Useful additional function
Manage your different suppliers and purchase prices, compile order lists or use the extensive possibilities of the system's multi-language capability.
Open Platform Communications
OPC connection
WARIOS®opc
Time-related intervals are not everything! Couple WARIOS®cmms with your SCADA systems and benefit from runtime and / or interval-based maintenance. Our program for reading this information e.g. via OPC/DA or OPC/UA can be executed as console program, background process or Windows service. Within customizing you get access to all variables of your controls. Also take advantage of our event-based maintenance orders, which can be configured with coupling to your SCADA system.
Configuration
The implemented configurator enables the creation of rule sets. Among other things, you can use any arithmetic functions to process incoming values. The rule set is transferred to the WARIOS® server within an automated process and applied there.
Near Field Communication
NFC integration
NFC Tags
Connect your maintenance objects with NFC tags and thus take advantage of fast identification as well as the necessary presence of your employees or subcontractors during maintenance work. Benefit from more transparent record keeping.
Apply now for your demo project for
WARIOS®cmms

!
Stay up to date
Information for you
CMMS Release Notes
We are constantly working to improve our software and make it as intuitive to use as possible. In doing so, we take note of customer opinions and stay up to date. Here you will find all the latest features and fixes.
The CMMS Manual
Even though our support team will assist you with any question and nothing will be left unresolved, using a manual is a good solution to internalize content and quickly clarify recurring issues.